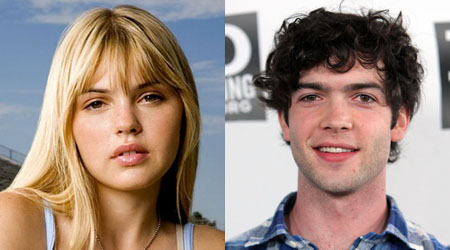 Ethan Peck (10 Things I Hate About You) y Aimee Teegarden (Friday Night Lights) serán los protagonistas de The Selection, un nuevo piloto del canal CW basado en los libros de Kiera Cass, a los que se ha comparado con la exitosa novela de Suzenne Collins Los Juegos del Hambre.
The Selection, ambientada 300 años en el futuro, está centrada en America Singer, a la que da vida Aimee Teegarden, una joven que es elegida en un sorteo para participar en una competición junto a otras 34 chicas cuyo premio es unirse en matrimonio con el apuesto príncipe Maxon, papel que interpretará Ethan Peck.
The Selection es un proyecto escrito por Elizabeth Craft y Sarah Fain, guionistas de series como Dollhouse y The Vampire Diaries. Mark Piznarski, que se ha puesto detrás de las cámaras en series como Veronica Mars o Gossip Girl, será el encargado de dirigir este nuevo piloto de la CW.
Fuente: Deadline.