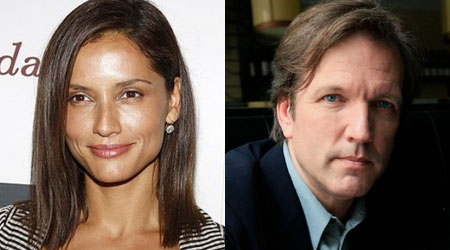 Leonor Varela, a la que podremos ver en el reboot de Dallas, y Martin Donovan, que apareció en la primera temporada de Boss, son las nuevas incorporaciones al reparto de The Selection, un nuevo piloto del canal CW basado en los libros de Kiera Cass.
The Selection, ambientada 300 años en el futuro, está centrada en America Singer, a la que dará vida Aimee Teegarden, una joven que es elegida en un sorteo para participar en una competición cuyo premio es unirse en matrimonio con el apuesto príncipe Maxon, papel que interpretará Ethan Peck. Leonor Varela y Martin Donovan darán vida a la Reina Amberly y al Rey Clarkson, los padres del príncipe Maxon. 
The Selection es un proyecto escrito por Elizabeth Craft y Sarah Fain, guionistas de series como Dollhouse y The Vampire Diaries. Mark Piznarski, que se ha puesto detrás de las cámaras en series como Veronica Mars o Gossip Girl, será el encargado de dirigir este nuevo piloto de la CW.
Fuente: Deadline.