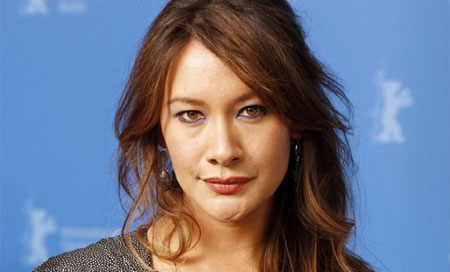 La actriz australiana Peta Sergeant, a la que pudimos ver en la película Iron Sky, volverá a formar parte del reparto de The Selection, el piloto de la CW basado en los libros de Kiera Cass.
The Selection, ambientada 300 años en el futuro, está centrada en America Singer, una joven que es elegida en un sorteo para participar, junto con otras 34 chicas, en una competición cuyo premio es contraer matrimonio con el apuesto príncipe Maxon Schreave y convertirse en la próxima reina. Peta Sergeant interpretará el papel de Gaia, la líder de un grupo rebelde que intenta acabar con la monarquía.
Este es el segundo intento de la cadena de adaptar esta serie de novelas de corte juvenil, después de que el pasado año decidiera no seguir adelante con el proyecto que iba a ser protagonizado por Aimee Teegarden (actriz que volverá a la CW esta temporada al frente del reparto del piloto Oxygen). Peta Sergeant es el segundo miembro del reparto del piloto del pasado año que se incorpora a este nuevo proyecto tras Sean Patrick Thomas, que interpretará el papel de Sylvan Santos, un experto en etiqueta y el principal consejero de la Reina
Fuente: Deadline.