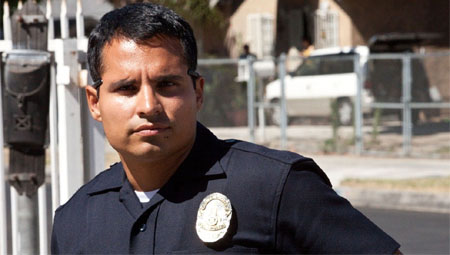 El actor Michael Peña, al que hemos podido ver en series como The Shield o Eastbound and Down, se ha unido al reparto de Gracepoint, el remake americano de la serie británica Broadchurch que podremos ver la temporada 2014-2015 en la Fox.
La versión original de Broadchurch, emitida por el canal ITV, estaba centrada en Alec Hardy, al que daba vida David Tennant, un inspector de policía destinado a un pequeño y bucólico pueblo que debe resolver el caso del asesinato de un niño junto a su compañera, la sargento Ellie Miller, interpretada por Olivia Colman. David Tennat repetirá en el mismo papel en esta nueva versión mientras que Anna Gunn (Breaking Bad) dará vida a la detective Ellie Miller.
Michael Peña interpretará el papel de Mark Lasseter, el padre del niño de 11 años encontrado asesinado. La incorporación de Peña al reparto de Gracepoint se una a la anunciada hace pocos días de Kevin Zerges (Gossip Girl), que dará vida a Owen Burke, el sobrino de Ellie Miller, un joven que trabaja como reportero del periódico local-
Fuente: TV Line.