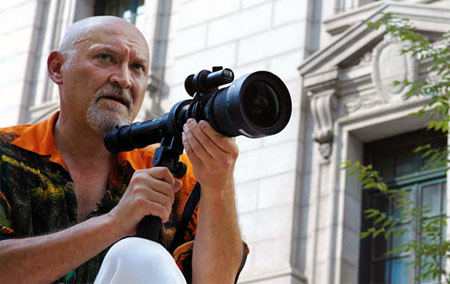 Cerca de seis meses después de su controvertida marcha de The Walking Dead, Frank Darabont tiene un nuevo proyecto televisivo entre manos. El canal por cable TNT ha dado luz verde a L.A. Noir, un nuevo piloto que será producido, escrito y dirigido por el director de La Niebla y Cadena Perpetua.
L.A. Noir, basada en el libro L.A. Noir: The Struggle for the Soul of America's Most Seductive City del escritor John Buntin, nos mostrará los bajos fondos de la ciudad de Los Angeles durante los años 40 y 50 a través de la rivalidad entre el mafioso Mickey Cohen y el Jefe de Policía William Parker.
Este nuevo proyecto del canal TNT de cara a la próxima temporada se añade a los ya anunciados de Gateway, un western que cuenta la historia de tres hermanos que, después del asesinato de su padre y sheriff de Gateway, deben hacer frente a un poderoso magnate ganadero que quiere hacerse con el control de su ciudad; Scent of the Missing, un drama protagonizado por Tricia Helfer sobre un equipo K-9 de búsqueda y rescate; y Chelsea General, drama médico producido por David E. Kelley (Boston Legal) basado en la novela Monday Mornings de Sanjay Gupta.
Fuente: TVGuide.