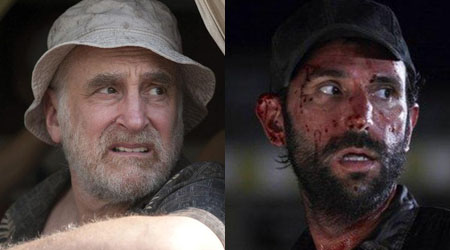 Jeffrey DeMunn y Andrew Rothenberg, dos veteranos de The Walking Dead, se han unido al reparto de L.A. Noir, el nuevo piloto del canal por cable TNT que será producido, escrito y dirigido por Frank Darabont, director de películas como La Niebla o Cadena Perpetua.
Este nuevo proyecto, basado en el libro L.A. Noir: The Struggle for the Soul of America's Most Seductive City del escritor John Buntin, nos mostrará los bajos fondos de la ciudad de Los Angeles durante los años 40 y 50 a través de la rivalidad entre el mafioso Mickey Cohen y el Jefe de Policía William Parker. Jeffrey DeMunn dará vida a Hal Morrison, el detective al mando de la brigada contra el crimen organizado de la policía de Los Angeles, mientras que Andrew Rothenberg interpretará el papel de Eddy Sanderson, un miembro del equipo de Hal.
Estas dos incorporaciones al reparto de L.A. Noir se unen a las ya anunciadas de Jon Bernthal, que dará vida a Joe Teague, un policía que deberá hacer frente a la corrupción que impera en su departamento; Jeremy Strong, que interpretará a Mike Hendry, la mano derecha de Cohen; y Milo Ventimiglia, que dará vida a Ned Stax, un veterano de la II Guerra Mundial que trabaja como abogado para la mafia.
Fuente: THR.