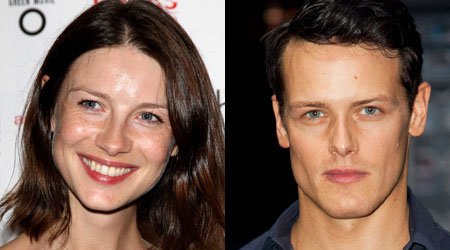 La actriz irlandesa Caitriona Balfe, a la que hemos visto en cintas como Super 8 o la más reciente Ahora me ves…, ha llegado a un acuerdo con el canal Starz para convertirse en la protagonista de de Outlander, adaptación de la saga de literatura fantástica-histórica-romántica de la escritora norteamericana Diana Gabaldon que comenzará a rodarse el próximo otoño con vistas a su estreno en 2014.
La saga Outlander, conocida en España como Forastera, está protagonizada por Claire Randall, papel que interpretará  Caitriona Balfe, una enfermera del ejército británico en la II Guerra Mundial que, durante unas vacaciones con su marido en Escocia, es transporarda misteriosamente al año 1743. En el siglo XVIII, Claire será obligada a casarse con Jamie Fraser, un joven guerrero escocés de complicado pasado al que dará vida Sam Heughan.
También está confirmada la participación de Tobias Menzies (Juego de Tronos), que interpretará los papeles de Frank Randall, el marido de Claire en el siglo XX, un profesor de historia especializado en heráldica que trabajó para los servicios secretos británicos durante la II Guerra Mundial; y de Jonathan Randall, más conocido como "Black Jack" Randall, un antepasado de Frank con su mismo aspecto que es capitán del ejército inglés.
La adatación de Outlander está siendo desarrolladad por Ronald D. Moore, creador de Galactica y Caprica. Toni Graphia (Terminator: the Sarah Connor Chronicles), Matt Roberts (Late Show with David Letterman), Anne Kenney (Greek) e Ira Behr (Alphas) serán los guionista de esta nueva serie.
Fuente: TV Line.