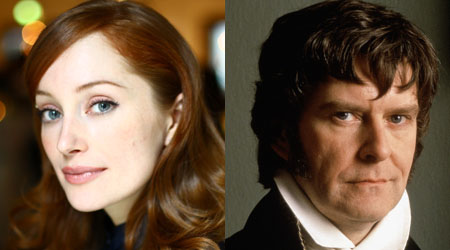 La actriz holandesa Lotte Verbeek, conocida por dar vida a Julia Farnesio en The Borgias, se ha unido al reparto de Outlander, adaptación de la saga de literatura fantástica-histórica-romántica de la escritora norteamericana Diana Gabaldon que comenzará a rodarse el próximo otoño con vistas a su estreno en 2014.
Lotte Verbeek interpretará el papel de Geillis Duncan, una mujer experta en plantas y hierbas medicinales casada con un magistrado local que se hace amiga Claire Randall, la enfermera del ejército británico en la II Guerra Mundial que es transporarda misteriosamente al siglo XVIII a la que da vida Caitriona Balfe. Además de la incorporación de Verbeek al reparto de Outlander, también se ha anunciado la del actor británico James Fleet, que interpretará al Reverendo Wakefield, un historiador amigo de Frank Randall, el marido de Claire en el siglo XX al que da vida Tobias Menzies.
La adatación de Outlander está siendo desarrolladad por Ronald D. Moore, creador de Galactica y Caprica. Toni Graphia (Terminator: the Sarah Connor Chronicles), Matt Roberts (Late Show with David Letterman), Anne Kenney (Greek) e Ira Behr (Alphas) serán los guionista de esta nueva serie.
Fuente: TV Line.