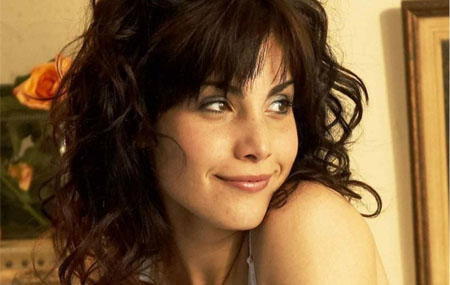 La actriz canadiense Carly Pope, a la que hemos podido ver en series como 24 o Californication, es la última incorporación al reparto de The Tomorrow People, adaptación la serie británica del mismo nombre de los años 70 que podremos ver a partir del próximo 9 de octubre.
The Tomorrow People está centrada en una organización de jóvenes de todo el mundo que poseen habilidades únicas como telepatía, telequinesis o la capacidad de teletransportarse que utlizan para luchar contra las fuerzas del mal. Carly Pope interpretará el papel de Morgan Burke, una mujer con habilidades especiales que ha conseguido mantenerlas en secreto gracias a su relación con un hombre muy poderoso pero que, cuando su verdadera naturaleza es revelada, se convertirá en el blanco de aquellos que intentan controlar a estos superhumanos.
Phil Klemmer, guionista de Chuck o Political Animals, ha escrito el guión de esta nueva versión de The Tomorrow People; mientras que Danny Cannon, director de episodios en series como CSI o Alcatraz, se ha encargado de ponerse detrás de las cámaras del piloto. Julie Plec (The Vampire Diaries) y Greg Berlanti (Everwood) serán los productores del nuevo proyecto.
Fuente: TV Fanatic.