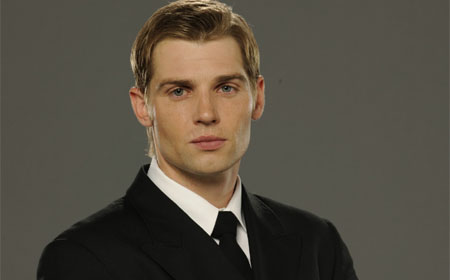 Mike Vogel, actor al que hemos podido seguir en series como Miami Medical y Pan Am, será el protagonista de Under the Dome, adaptación de la novela de Stephen King, publicada en España como La cúpula, que podremos ver a partir del próximo 24 de junio en la CBS.
Under the Dome está ambientada en Chester's Mills, una pequeña ciudad de Nueva Inglaterra que repentinamente es rodeada por un campo de fuerza impenetrable que hace imposible entrar o salir de la localidad. Mike Vogel, al que también veremos dentro de poco en Bates Motel, interpretará el papel de Dale Barbara, un militar retirado que, junto con algunos de los habitantes de Chester's Mills, empezará a investigar el origen de la misteriosa cúpula que rodea la ciudad.
La incorporación de Mike Vogel al reparto de Under the Dome se une a las ya anunciadas de Colin Ford, que interpretará a Joe, un inteligente joven que se ve separado de sus padres ya que ellos se encontraban fuera de Chester's Mills cuando se materializó la cúpula; Natalie Martínez, que dará vida a Linda, una mujer casada y con dos hijos que trabaja como ayudante del Sheriff; Alex Koch, que interpretará el papel de Junior Rennie, el hijo de "Big Jim" Rennie, un joven violento que odia a Dale Barbara; Britt Robertson, que dará vida a Angie McCain, una joven camarera que sueña con convertirse en enfermera y abandonar Chester's Mills; Jolene Purdy, que interpretará a Dodee, una ingeniera que trabaja en la emisora de radio local que intentará usar sus conocimientos para comunicarse con el mundo exterior; Nicholas Strong, que dará vida a Phil, un popular locutor de radio que oculta un oscuro secreto; y Aisha Hinds, que interpretará a Carolyn Hill, una poderosa abogada de Los Ángeles que queda atrapada en Chester's Mills.
Fuente: TVLine.