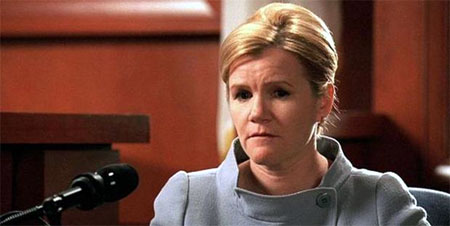 La actriz Mare Winningham, nominada a un Emmy el pasado año por su interpretación en Hatfields & McCoys, es la última incorporación al reparto de Under the Dome, adaptación de la novela del mismo nombre de Stephen King, publicada en España como La cúpula, que podemos seguir actualmente en la CBS.
Under the Dome está ambientada en Chester's Mills, una pequeña ciudad de Nueva Inglaterra que repentinamente es rodeada por un campo de fuerza impenetrable que hace imposible entrar o salir de la localidad. Algunos habitantes de Chester's Mills, encabezados por un militar retirado llamado Dale "Barbie" Barbara (Mike Vogel), empezarán a investigar el origen de la misteriosa cúpula mientras que James "Big Jim" Rennie (Dean Norris), uno de los concejales de la ciudad y dueño un concesionario de coches, intentará aprovecharse de la situación para hacerse con el poder a cualquier precio.
Mare Winningham, que aparecerá en al menos un episodio que será emitido a finales de agosto, interpretará el papel de Agatha, la cuidadora de una casa de Chester's Mills que invita a Big Jim al hogar que está vigilando. Aparentemente amable, pronto se descubrirá que las intenciones de este nuevo personaje )que no aparece en la novela en la que se basa la serie) no son nada honestas.
Fuente: TV Line.