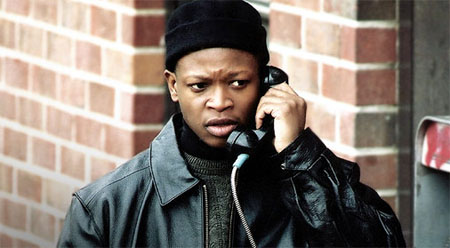 El actor Larry Gilliard Jr., al que muchos recordaréis como el gangster D'Angelo Barksdale en The Wire, ha llegado a un acuerdo con canal por cable AMC para convertirse en la primera incorporación al reparto de la cuarta temporada de The Walking Dead.
Larry Gilliard Jr. interpretará el papel de Bob Stookey, un antiguo médico militar. Bob es descrito como un hombre solitario atormentado por su pasado que se esfuerza por presentarse encantador y seguro de sí mismo ante los demás. En los cómics de Robert Kirkman en los que se basa la serie, Bob es un residente de Woodbury aquejado de alcoholismo que le salva la vida al Gobernador después de que sea torturado por Michonne.
Larry Gilliard Jr. coincidirá en The Walking Dead con Chad Coleman, otro veterano de The Wire que interpreta el papel de Tyreese y que ha sido y que ha sido promocinado como actor regular junto a Sonequa Martin-Green (Sasha) y Emily Kinney (Beth). La cuarta temporada también nos traerá la vuelta de David Morrissey como el Gobernador.
Fuente: THR.