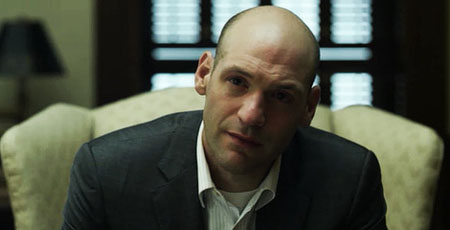 El actor Corey Stoll, al que recientemente hemos podido ver en House of Cards, será el protagonista de The Strain, un nuevo piloto del canal por cable FX escrito por Guillermo del Toro y Chuck Hogan. Carlton Cuse (Perdidos, Bates Motel) será el productor ejecutivo y el showrunner si finalmente la cadena da luz verde a la serie, lo que parece bastante probable.
The Strain, adaptación de la novela homónima escrita por del Toro y Hogan (publicada en España como Nocturna), está centrada en el doctor Ephraim Goodweather (Corey Stoll), el director de la oficina del Centro de Control de Enfermedades en Nueva York, que debe hacer frente a un nuevo virus que ha causado la muerte a la mayoría de pasajeros de un vuelo procedente de Berlín y que podría ser el origen del vampirismo.
Este no es el único proyecto para la televisión en el que se encuentra trabajando Guillermo del Toro, ya que ayer mismo se anunció que el director mejicano responsable de cintas como Hellboy o El laberinto del Fauno había llegado a un acuerdo con la HBO para ser el responsable de la adaptación a la pequeña pantalla del manga de Naoki Urasawa Monster.
Fuente: Deadline.