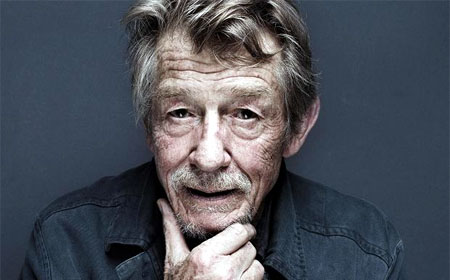 El veterano actor británico John Hurt, al que hemos podido ver en cintas como V de Vendetta o Harry Potter y las Reliquias de la Muerte: Parte 2, se ha unido al reparto de The Strain, un nuevo piloto del canal por cable FX que nos llegará de la mano del mejicano Guillermo del Toro, director de películas como El laberinto del fauno o Blade II.
The Strain, adaptación de la novela homónima escrita por el propio del Toro y Chuck Hogan (editada en España con el título de Nocturna), está centrada en el doctor Ephraim Goodweather, al que dará vida Corey Stoll (House of Cards), el director de la oficina del Centro de Control de Enfermedades en Nueva York, que deberá hacer frente a un misterioso virus que ha causado la muerte de todos los pasajeros de un vuelo procedente de Berlín.
John Hurt, que ya trabajó junto a Guillermo del Toro en Hellboy, interpretará el papel del Doctor Abraham Setrakian, un judío superviviente del Holocausto que emigró a Estados Unidos tras la II Guerra Mundial. Setrakian regenta una tienda de empeños en el Harlem hispano y podría ser la única persona con respuestas sobre el misterioso virus que investiga el doctor Goodweather y su relación con el vampirismo.
Junto a Corey Stoll y John Hurt también está confirmada la aparición de la actriz argentina Mía Maestro (Alias), que dará vida a Nora, una brillante bioquímica que se verá obligada a convertirse en una implacable luchadora contra estos vampiros; y Kevin Durand (Perdidos) que dará vida a Vasily Fet, un exterminador de plagas convertido en un cazador de vampiros.
Fuente: TVLine.