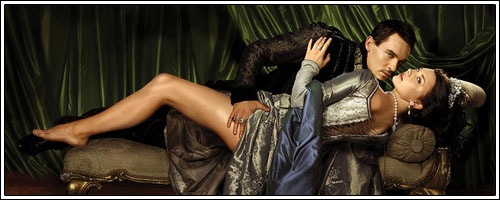 The Tudors, una de las series más populares de Showtime (la cadena que ha heredado según muchos la corona de mejor canal por cable que antes ocupaba la HBO), ha sido renovada para una cuarta y última temporada.
Esta renovación se produce tan solo una semana después de la premiere de la tercera temporada, que tratará la relación de Enrique VIII (Jonathan Rhys Meyers) con Juana Seymour (Annabelle Wallis) and Ana de Clèves (Joss Stone), su tercera y cuarte esposa respectivamente. Por lo tanto, la última temporada se centrará en las dos últimas mujeres del monarca inglés: Catalina Howard y Catalina Parr. 
Esta cuarta y última temporada, prevista para la primavera de 2010, constará de 10 episodios de una hora de duración escritos por Michael Hirst, el creador de The Tudors.