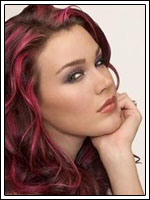 Joss Stone, la cantante británica de soul y R&B, ha firmado con la cadena Showtime para unirse al reparto de The Tudors en la tercera temporada.
Stone interpretará el papel de Ana de Clèves, la cuarta esposa de Enrique VIII, al que da vida Jonathan Rhys Meyers.
Ana de Clèves era la hija de un duque alemán y Enrique VIII dio el visto bueno al matrimonio después de ver un retrato de Ana que según parece no era muy fiel, pues cuando la joven llegó a Inglaterra el monarca inglés no quedó satisfecho con su aspecto y no tardó en anular el matrimonio alegando que no se había consumado.
Esta tercera temporada de The Tudors se centrará en los matrimonios de Enrique VIII con Juana Seymour, que será interpretada por Anita Briem, y con la propia Ana de Clèves.