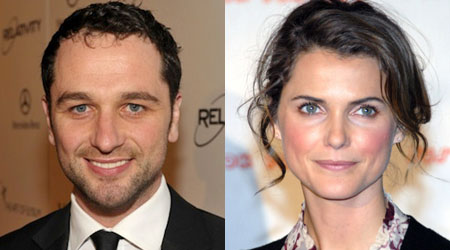 El actor galés Matthew Rhys, que interpretaba el papel de Kevin Walker en la serie Cinco Hermanos, se ha unido a Keri Russell al frente del reparto de The Americans, un nuevo piloto del canal FX ambientado en plena guerra fría.
The Americans está centrada en Phillip (Matthew Rhys) y Elizabeth Jennings (Keri Russell), un matrimonio de clase media en apariencia normal que, en realidad, forman parte de una red de espionaje del KGB en suelo estadounidense. Los Jennings, que residen en Washington, son además padres de dos hijos que ignoran por completo la verdadera identidad de sus progrenitores.
The Americans ha sido creada por Joe Weisberg, guionista de Falling Skies y Damages. Graham Yost, showrunner de Justified, será el productor ejecutivo del piloto y Gavin O'Connor, director de la reciente Warrior, se pondrá detrás de las camáras.
Fuente: Deadline.