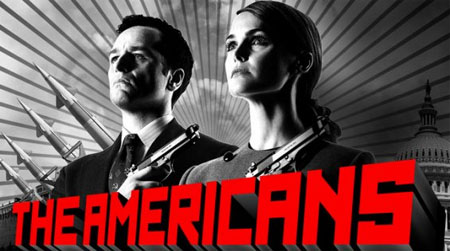 Después de cuatro episodios emitidos, el canal por cable FX ha anunciado la renovación por una segunda temporada de The Americans, la serie de espionaje ambientada en la guerra fría protagonizada por Matthew Rhys (Cinco Hermanos) y Keri Russell (Felicity).
The Americans debutó el pasado 30 de enero consiguiendo una audiencia total de 5,11 millones de espectadores, convirtiéndose en el estreno más visto de una serie del canal FX. Aunque los dos siguientes episodios tuvieron ligeras bajadas de audiencias, el cuarto y, hasta el momento, último episodio emitido volvió a aumentar ligeramente su número de espectadores.
The Americans se centra en Phillip (Rhys) y Elizabeth Jennings (Russell), dos espías soviéticos que han logrado establecerse en el Washington D.C. de principios de los años 80 haciéndose pasar por un matrimonio de clase media. A medida que pasan tiempo juntos, la relación que les sirve de tapadera se irá haciendo cada vez más real mientras tratan de pasar desapercibidos a las autoridades norteamericanas, incluido un nuevo vecino agente del FBI, al que da vida Noah Emmerich (The Walking Dead), que empieza a sospechar de la pareja.
Fuente: TVLine.