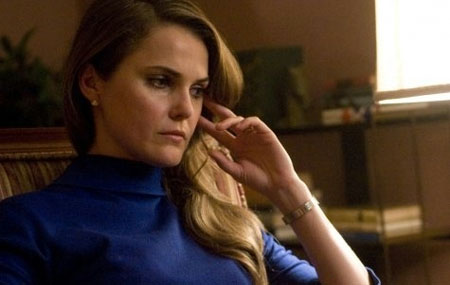 El canal por cable FX ha anunciado el 30 de enero del próximo año como la fecha de estreno de The Americans, la nueva serie de espionaje ambientada en la guerra fría protagonizada por Matthew Rhys (Cinco Hermanos) y Keri Russell (Felicity).
The Americans se centra en Phillip (Rhys) y Elizabeth Jennings (Russell), dos espías soviéticos que han logrado establecerse en el Washington D.C. de los años 80 haciéndose pasar por un matrimonio de clase media. A medida que pasan tiempo juntos, la relación que les sirve de tapadera se irá haciendo cada vez más real mientras tratan de pasar desapercibidos a las autoridades norteamericanas, incluido un nuevo vecino agente del FBI, al que da vida Noah Emmerich (The Walking Dead), que empieza a sospechar de la pareja.
The Americans ha sido creada por Joe Weisberg, guionista de Falling Skies y Damages. Graham Yost, showrunner de Justified, será el productor ejecutivo del piloto y Gavin O'Connor, director de la reciente Warrior, se pondrá detrás de las camáras.
Fuente: TVLine.