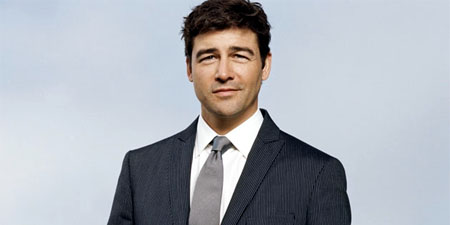 El actor Kyle Chandler, al quel pasado año pudimos ver en las aclamadas Argo y La noche más oscura, será el protagonista de The Vatican, uno de los nuevos pilotos del canal por cable Showtime para la próxima temporada.
The Vatican estará centrado en los entresijos y la política que dominan la actual Iglesia Católica. Kyle Chandler, en el que será su primer papel en televisión tras la finalización de Friday Night Lights, dará vida al Cardenal Thomas Duffy, el carismático Arzobispo de Nueva York, cuyas tendencias progresistas incomodan a la alta jerarquía de la Iglesia. Chandler se une a Matthew Goode y Sebastian Koch, que interpretarán al secretario papal Bernd Koch y al Cardenal Marco Malerba, respectivamente.
Paul Attanasio, dos veces nominado a los Oscar por los guiones de Donnie Brasco y Quiz Show y uno de los productores de House, está detrás del guión de este nuevo proyecto; mientras que el británico Ridley Scott, director de películas como Alien y Blade Runner, se pondrá detrás de las cámaras de The Vatican.
Fuente: TV Fanatic.