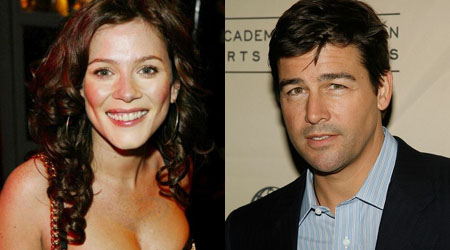 La actriz británica Anna Friel, protagonista de la recordada Pushing Daisies, se ha unido al reparto de The Vatican, un nuevo piloto del canal por cable Showtime protagonizado por Kyle Chandler (Friday Night Lights).
The Vatican es un thriller centrado en las maquinaciones y los juegos políticos que se suceden en las entrañas de la Iglesia Católica. Kyle Chandler dará vida al Cardenal Thomas Duffy, el carismático Arzobispo de Nueva York, cuyas tendencias progresistas incomodan a la alta jerarquía de la Iglesia. Anna Friel interpretará el papel de Kayla Duffy, la hermana menor de Thomas, que no cree en lo que representa la Iglesia actual pero que respeta profundamente a su hermano.
Paul Attanasio, dos veces nominado a los Oscar por los guiones de Donnie Brasco y Quiz Show y uno de los productores de House, está detrás del guión de este nuevo proyecto; mientras que el británico Ridley Scott, director de películas como Alien y Blade Runner, se pondrá detrás de las cámaras de The Vatican.
Fuente: TVLine.