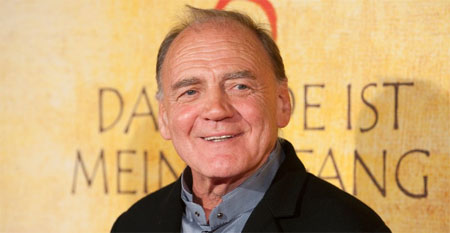 El actor suizo Bruno Ganz, conocido especialmente por dar vida al jerarca nazi Adolf Hitler en El hundimiento, se ha unido al reparto de The Vatican, un nuevo piloto del canal por cable Showtime escrito por Paul Attanasio, productor de House, y que será dirigido por Ridley Scott, director de películas como Alien y Blade Runner.
The Vatican es un thriller centrado en las maquinaciones y los juegos políticos que se suceden en las entrañas de la Iglesia Católica. Bruno Ganz interpretará el papel de Sixto VI, el (ficticio) Papa de Roma, un pontífice especialmente preocupado por cuál será su legado al frente de la Iglesia.
La incorporación de Bruno Ganz al reparto de The Vatican se une a las ya anunciadas de Kyle Chandler, que dará vida al Cardenal Thomas Duffy, el progresista Arzobispo de Nueva York; Anna Friel, que  interpretará el papel de Kayla Duffy, la hermana menor de Thomas; Matthew Goode, que interpretarán al secretario papal Bernd Koch; y Sebastian Koch, que dará vida al Cardenal Marco Malerba.
Fuente: Zap2It.