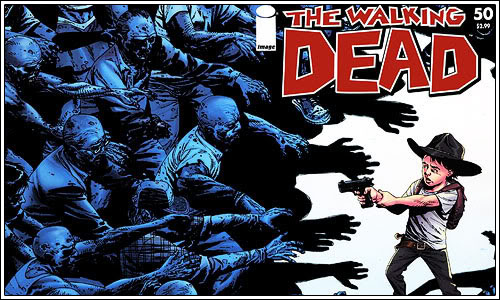 La cadena AMC ha comprado los derechos de The Walking Dead, un exitoso comic creado por Robert Kirkman, con vistas a llevarlo a la pequeña pantalla.
Para llevar a cabo esta adaptación la cadena ha confiado en Frank Darabont (La Niebla, Cadena Perpetua), que se encargará de escribir, dirigir y producir este nuevo proyecto.
El comic The Walking Dead (publicado en España como Los Muertos Vivientes) se centra en un grupo de personas, lideradas por el policía Rick Grimes, que intenta sobrevivir en un mundo asolado por una plaga de zombies.