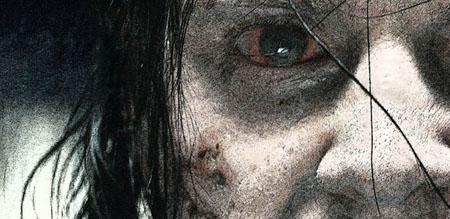 Después de un tiempo sin noticias de esta serie, por fin hay alguna novedad entorno a The Walking Dead, la nueva serie de la cadena AMC basada en el comic del mismo nombre creado por Robert Kirkman.
La cadena ha lanzado algunas imágenes de la serie, cuya producción empezó ayer mismo en Atlanta, en la que podemos ver el proceso de creación de los muertos vivientes y el resultado final.
The Walking Dead; producida, escrita y dirigida por Frank Darabont (La Niebla, Cadena Perpetua); se centra en la lucha por la supervivencia de un grupo de personas en un mundo devastado por una plaga de muertos vivientes.
Después del salto podéis ver las primeras imágenes de The Walking Dead.