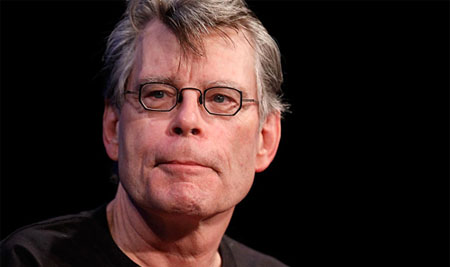 El aclamado escritor de novelas de terror Stephen King está en negociaciones con el canal por cable AMC para escribir el guión de un episodio de la segunda temporada de The Walking Dead, cuyo estreno no podremos ver hasta el próximo otoño.
La colaboración entre Stephen King y Frank Darabont, máximo responsable de The Walking Dead, no es ni mucho menos nueva, ya que el director ha adaptado a la gran pantalla tres relatos del escritor: Cadena Perpetua, La Milla Verde y La Niebla.
Esta noticia fue revalada por Laurie Holden, la actriz que interpreta el papel de Andrea en la serie, durante la C2E2, una convención celebrada en Chicago a la que acudió junto con Jon Bernthal, que da vida a Shane. Además del posible fichaje de Stephen King como guionista, también se desveló que seguramente Frank Darabont dirigirá un episodio de los 13 de los que constará la segunda temporada de The Walking Dead, aunque se confirmó que no será el director de la premiere.
Fuente: IGN.