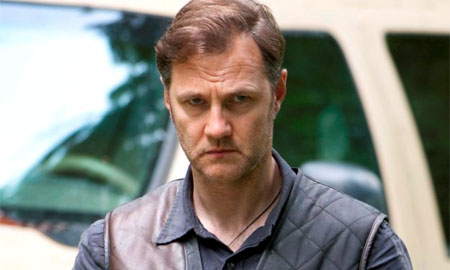 El actor británico David Morrissey, conocido por dar vida al Gobernador en The Walking Dead, será el protagonista de Line of Sight, uno de los nuevos pilotos del canal por cable AMC.
Este nuevo proyecto se centra en un investigador de la Comisión Nacional de la Seguridad en el Transporte que sobrevive a un misterioso accidente de avión. David Morrisey interpretará el papel de Lewis Bernt, el investigador que, tras sobrevivir a dicho accidente, empieza una obsesiva búsqueda para averiguar la causa del siniestro. El rodaje de Line of Sight se llevará a cabo en Atlanta al igual que el de The Walking Dead para que Morrissey pueda simultanear ambos trabajos.
Line of Sight nos llegará de la mano de Blake Masters, creador de Brotherhood, la serie protagonizada por Jason Isaacs y Jason Clarke; mientras que el director Jonathan Demme, ganador de un Oscar por El silencio de los corderos, se pondrá detrás de las cámaras del piloto.
Fuente: The Wrap.