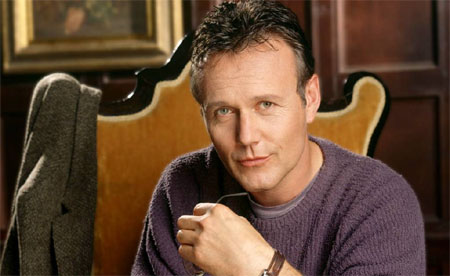 El actor británico Anthony Head, recordado por dar vida a Rupert Giles en Buffy cazavampiros, es la última incorporación al reparto de The Selection, un nuevo piloto de la CW basado en la trilogía de la escritora Kiera Cass.
The Selection, ambientada 300 años en el futuro, está centrada en America Singer, a la que dará vida la modelo y actriz israelí Yael Grobglas, una joven que es elegida en un sorteo para participar, junto con otras 34 chicas, en una competición cuyo premio es contraer matrimonio con el apuesto príncipe Maxon, interpretado por Michael Malarkey, y convertirse así en la próxima reina.
Anthony Head interpretará el papel del Rey Clarkson, el padre de Maxon, un experto gobernante que advertirá a su hijo que debe olvidarse de sus sentimientos y elegir a su futura esposa en función de futuras alianzas políticas. Anthony Head sustituye a Martin Donovan, que interpretó este papel el pasado año, cuando la CW decidió no seguir adelante con el proyecto.
Junto a los ya nombrados, también está confirmada la participación de Sean Patrick Thomas, que dará vida a Sylvan Santos, un experto en etiqueta y el principal consejero de la Reina; y Peta Sergeant, que interpretará el papel de Gaia, la líder de un grupo rebelde que intenta acabar con la monarquía.
Fuente: THR.