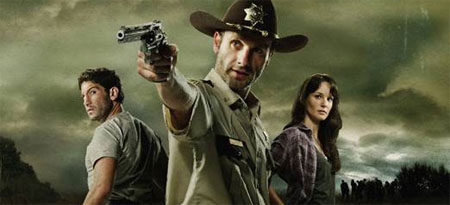 La cadena AMC ha desvelado que la premiere de la segunda temporada de The Walking Dead, cuyo estreno tendrá lugar el próximo 16 de octubre, tendrá una duración de 90 minutos, en lugar de los poco más de 40 habituales.
Sin embargo, el canal por cable también ha comunicado una mala noticia para los seguidores de la serie basada en el comic de Robert Kirkman, ya que esta nueva temporada sufrirá un parón de varios meses después de su séptimo capítulo. La emisión de los seis episodios restantes no se reanudará hasta el 12 de febrero del próximo año.
La segunda temporada de The Walking Dead empezará justo después de los hechos ocurridos en el último episodio de la primera temporada, con Rick y el resto del grupo de supervivientes escapando del Centro de Control de Enfermedades de Atlanta. En esta nueva temporada se incorporarán al reparto de The Walking Dead Scott Wilson, Lauren Cohan y Pruitt Taylor Vince.
Fuente: THR.