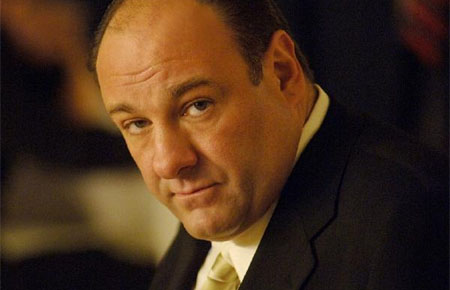 El actor James Gandolfini, que triunfó en la HBO con su interpretación del gangster Tony Soprano (papel por el que consiguió tres premios Emmy y un Globo de Oro), está cerca de volver al canal por cable que le lanzó a la fama.
James Gandolfini será el productor y (posiblemente) el protagonista de Big Dead Place, una nueva serie basada en el libro autobiográfico Big Dead Place: Inside the Strange & Menacing World of Antarctica escrito por Nicholas Johnson, sobre la vida la Base McMurdo, una base de carácter científico y logístico situada en la Antártida. Este nuevo proyecto supondría la vuelta del actor a la HBO después de que hace unos años no saliese finalmente adelante Taxi 22, adaptación americana de la comedia canadiense Taxi 0-22 que iba a ser protagonizada por el Gandolfini.
Para escribir Big Dead Place la cadena ha contratado a Peter Gould, productor y guionista de Breaking Bad. Éste no es el primer trabajo de Gould para la HBO, ya que recientemente se ha ha encargado de escribir el guión de Too Big To Fail, la película sobre la crisis financiera basada en el libro de Andrew Sorkin.
Fuente: Deadline.