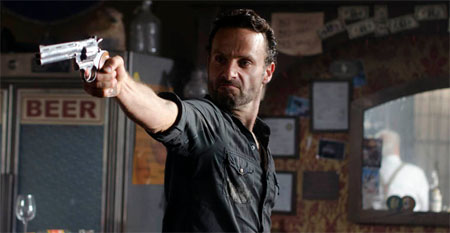 A pesar de que la crítica especializada parece haberle dado la espalda, el regreso de la segunda temporada de The Walking Dead (que fue dividida en dos partes) se ha saldado con un nuevo récord de telespectadores para el canal por cable AMC.
El episodio emitido el pasado domingo, que llevaba por título "Nebraska", consiguió reunir frente al televisor a 8,1 millones de espectadores (más de 10 millones si contamos la posterior repetición), superando los 7,3 millones de espectadores que logró el primer episodio de la segunda temporada y los 6 millones del último episodio de la primera temporada.
Por si fuera poco, este nuevo episodio de The Walking Dead ha logrado batir dos nuevos récords al convertirse en el episodio de un drama más visto en la historia de la televisión por cable básica en las franjas de edad de 18 a 49 años (4,8 millones de espectadores) y de 25 a 54 (4,2 millones).