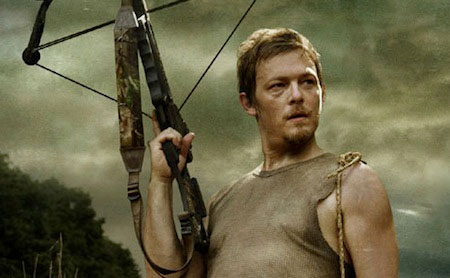 El canal por cable AMC ha anunciado que se encuentra trabajando en un spinoff de The Walking Dead, la serie basada en el cómic de Robert Kirkman, cuya cuarta temporada podremos ver a partir del próximo 13 de octubre.
Tanto el propio Kirkman como Gale Anne Hurd y David Alpert, productores ejecutivos de The Walking Dead, estarán involucrados en este nuevo proyecto que estará ambientado en el mismo mundo postapocalíptico pero centrado en nuevos personajes. La cadena también ha confirmado que el estreno de esta nueva serie tendrá lugar en el 2015.
Este es el segundo spinoff de una serie del canal AMC anunciado en pocos días después de que se confirmara que la cadena había dado luz verde a la producción a Better Call Saul, una nueva serie centrada en el personaje de Saul Goodman, el abogado de Walter White en Breaking Bad. Esta claro que el canal AMC no quiere desaprovechar la oportunidad de exprimir dos de sus series de más éxito tanto a nivel de crítica como de audiencia.
Fuente: EW.