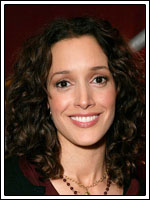 Jeniifer Beals, la inolvidable intérprete de Flashdance (a quién no le viene a la cabeza el baile que acaba con el cubo de agua derramándose sobre la protagonista), se unirá a Lie to Me en un arco argumental que durará varios episodios.
Beals interpretará a Zoe Landau, la ex-mujer del protagonista al que da vida Tim Roth. Landau es un ayudante del fiscal que contrata al grupo capitaneado por su ex-marido para resolver un caso.
Jennifer Beals no ha perdido el tiempo en encontrar un nuevo papel en la televisión después de que, a principios de este mismo mes, finalizase The L Word, la serie en la que ha interpretado el papel de Bette Porter durante seis temporadas.