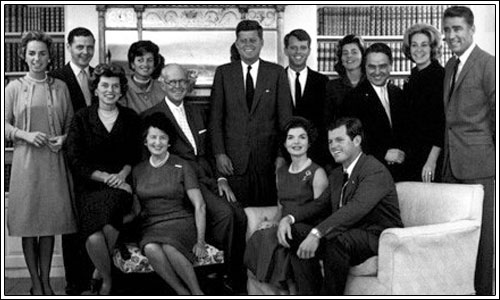 Joel Surnow, co-creador y productor ejecutivo de 24, está preparando The Kennedys, una miniserie de 10 horas de duración centrada en la conocida familia de políticos estadounidenses vinculados al partido demócrata.
The Kennedys, cuya producción rondará los 30 millones de dólares, aun no tiene comprador, aunque se rumorea que una cadena por cable está negociando con Surnow su adquisición.
Joel Surnow es un reconocido conservador y simpatizante del partido republicano, por lo que este retrato de los Kennedy probablemente no sea tan amable como suele ser habitual. Según el productor, The Kennedys se centrará en los secretos del mandato de JFK y de cómo llegó a presidente de los EEUU. Además se tratarán temas relacionados con el mandato del conocido presidente como la crisis de los misiles, su conexión con la mafia o el desembarco en Bahía de Cochinos.