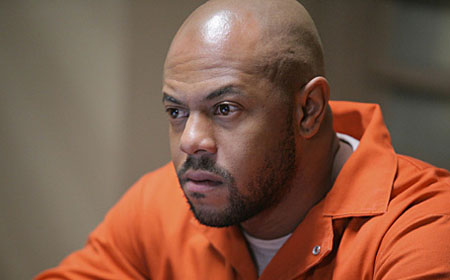 El actor Rockmond Dunbar, al que pudimos ver en Prison Break interpretando el papel de C-Note, aparecerá en un arco de varios episodios de la cuarta temporada de Sons of Anarchy.
Rockmond Dunbar dará vida a Eli Roosevelt, el nuevo sheriff de Charming. A la salida de Clay y Jax de la cárcel (recordad que la cuarta temporada empezará 14 meses después de los hechos ocurridos en el último episodio de la tercera temporada), Roosevelt les dejará claro que la manera de hacer las cosas en Charming han cambiado y no va a tolerar las actividades criminales del club tal como hacía Unser.
La incorporación de Rockmond Dunbar al reparto de la cuarta temporada de Sons of Anarchy se une a las ya anunciadas de Danny Trejo, que dará vida a Romero "Romeo" Parada, un antiguo miembro del ejército mejicano que hará negocios con el club; y Fernanda Andrade, que interpretará el papel de Elyda, una canguro contratada por Jax y Tara para cuidar de su hijo Abel.
Fuente: TVGuide.