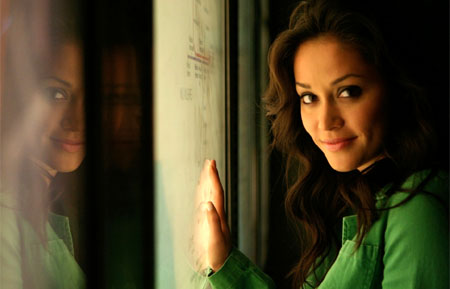 La actriz brasileña Fernanda Andrade ha llegado a un acuerdo con el canal FX para aparecer en tres episodios de la cuarta temporada de Sons of Anarchy, cuyo estreno está previsto para el próximo mes de septiembre.
Fernanda Andrade, a la que el pasado año pudimos ver en CSI: NY y Undercovers, interpretará el papel de Elyda, una canguro contratada por Jax (Charlie Hunnam) y Tara (Maggie Siff) para cuidar de su hijo Abel.
La incorporación de Fernanda Andrade al reparto de la cuarta temporada de Sons of Anarchy se une a la ya anunciada de Danny Trejo, que dará vida a Romero "Romeo" Parada, un carismático y peligroso antiguo miembro del ejército mejicano que llevará algunos negocios con el club comandado por Clarence "Clay" Morrow (Ron Perlman).
Fuente: THR.