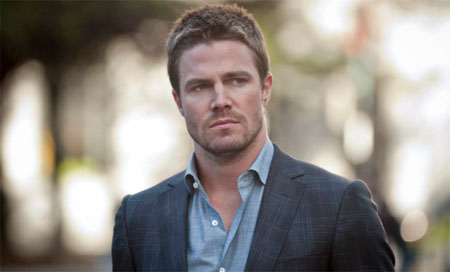 Después de la emisión de sus dos primeros episodios, que han tenido una gran acogida entre el público y la crítica, la cadena CW ha ordenado la temporada completa de 22 episodios para Arrow, la serie basada en el superhéroe Flecha Verde (Green Arrow) y protagonizada por Stephen Amell y Katie Cassidy.
La premiere de Arrow hace unas semanas consiguió reunir frente al televisor a 4,14 millones de espectadores, convirtiéndose en el estreno más visto de la cadena CW en los últimos tres años, concretamente desde el de The Vampire Diaries en 2009. La audiencia del segundo episodio de Arrow bajó hasta los 3,5 millones de espectadores, pero mantuvo sus datos en las franjas de 18 a 34 y 18 a 49 años, unas de las más interesantes para los anunciantes.
Los otros estrenos de la CW, Beauty and the Beast, el drama protagonizado por Kristin Kreuk y Jay Ryan, y Emily Owens M.D., la comedia protagonizada por Mamie Gummer, han recibido el encargo de tres guiones adicionales, lo que no supone automáticamente que se vayan a rodar más episodios.
Fuente: Zap2It.