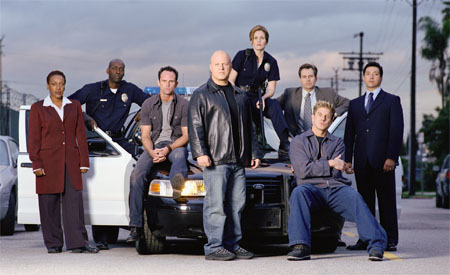 Según Variety, Shawn Ryan, creador de The Shield, ha preparado un desembarco de buena parte del reparto  de ésta como actores invitados en Lie to Me, serie en la que ejerce de showrunner.
Así, Catherine Dent, Kenny Johnson, David Marciano, Benito Martinez, Cathy Cahlin Ryan y David Rees Snell participarán en un episodio de la serie protagonizada por Tim Roth que será emitido la próxima primavera.
En este episodio David Marciano interpretará el papel de Jason Wilkie, un preso al que Cal Lightman ayudó a detener hace 17 años por el asesinato de un niño y que haber sido condenado injustamente; Benito Martinez y Catherine Dent serán los tíos de la víctima; David Rees Snell y Cathy Cahlin Ryan darán vida al hermano pequeño y a la novia de Wilkie;  y Kenny Johnson interpretará el papel de Malcolm Hessler, un fotógrafo sospechoso de los mismos crímenes.
Otra buena noticia para Lie to Me después de que hace unos días la Fox ordenará la temporada completa para la serie.