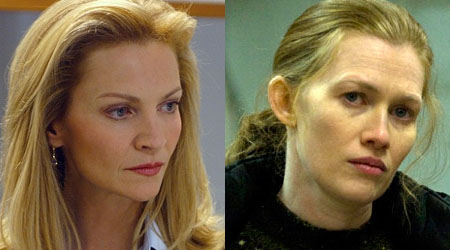 La actriz Joan Allen es la primera incorporación al reparto de la cuarta y última temporada de The Killing, que tras ser cancelada por segunda vez por el canal por cable AMC fue rescatada por la compañía de contenidos en streaming Netflix.
Esta última temporada de The Killing tendrá una duración de tan solo seis episodios y girará en torno a un nuevo caso de asesinato que deberán resolver los detectives Linden y Holder, a los que dan vida Mireille Enos y Joel Kinnaman. Joan Allen interpretará el papel de Margaret O'Neal, la directora de una academia militar para chicos que fue expulsada del ejército con deshonor. A pesar de ser una firme defensora de la disciplina con sus alumnos, Margaret también proyecta un gran instinto maternal con los chicos a su cargo.
A pesar de ser conocida sobre todo por sus trabajos en el cine, por los que ha sido tres veces nominada al Oscar, éste no será el primer papel de Joan Allen en televisión, ya que hace tan solo un par de años formó parte del reparto de Luck, la serie de la HBO que fue cancelada después de varios accidentes que causaron la muerte de tres caballos durante el rodaje.
Fuente: TV Guide.