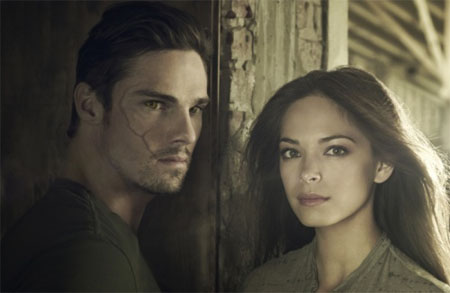 A menos de un mes su estreno, el próximo 11 de octubre, la CW ha presentado una nueva promo de Beauty and the Beast, un nuevo proyecto basado en la serie de finales de los años 80 del mismo título protagonizada por Linda Hamilton y Ron Perlman.
Beauty and the Beast está centrada enCatherine Chandler, una detective del departamento de homicidios de la Policía de Nueva York a la que da vida Kristin Kreuk (Smallville) que fue testigo del asesinato de su madre cuando era un niña a manos de dos pistoleros. El actor neozelandés Jay Ryan (Terra Nova) dará vida a Vincent Keller, un antiguo doctor del ejército que fue declarado muerto en combate en la guerra de Afganistán y que se ha mantenido oculto durante los últimos 10 años guardando un terrible secreto relacionado con unos experimentos militares.
Podéis ver la nueva promo de Beauty and the Beast después del salto.