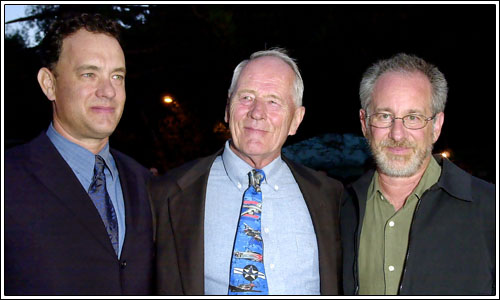 La HBO ha lanzado hoy el primer trailer de The Pacific, una nueva miniserie de 10 horas de duración producida por Steven Spielberg, Tom Hanks y Gary Goetzman, el mismo equipo que estuvo detrás de la genial Hermanos de Sangre.
Si Hermanos de Sangre se centró en las hazañas de de la Compañía Easy del 506º Regimiento de Paracaidistas durante la II Guerra Mundial en Europa, The Pacific nos mostrará a las tropas norteamericanas durante la campaña del Pacífico, por lo que asistiremos a batallas tan importantes como las de Guadalcanal, Iwo Jima u Okinawa.
Los personajes principales serán los marines Robert Leckie (James Badge Dale), Eugene Sledge (Joe Mazzello) y John Basilone (Jon Seda).
Podéis disfrutar del trailer después del salto.