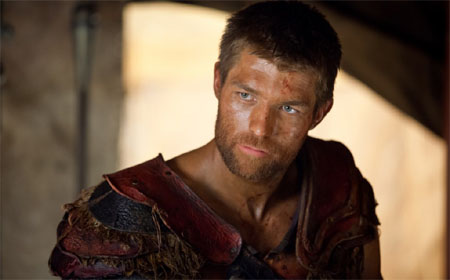 Aunque todavía quedan casi dos meses para su estreno, el próximo 25 de enero, el canal por cable Starz ha presentado el póster oficial de Spartacus: War of the Damned, tercera y última temporada de la serie creada por Steven S. DeKnight.
Esta nueva entrega de Spartacus tendrá lugar meses después de los hechos ocurridos en la final de la segunda temporada, cuando el ejército comandado por Espartaco derrotó a los hombres de Claudio Glabro. Con los esclavos liberados por el gladiador tracio inflingiendo derrota tras derrota a las tropas romanas, el Senado pondrá al mando de sus legiones a Marco Licinio Craso (Simon Merrells) para aplastar de una vez por todas la rebelión.
Podéis ver el póster de Spartacus: War of the Damned después del salto.