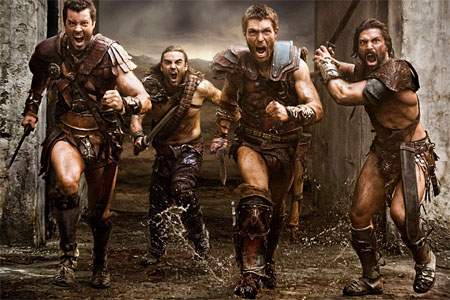 La tercera y última temporada de Spartacus ya tiene fecha de estreno. El canal por cable Starz ha anunciado la premiere de Spartacus: War of the Damned para el 25 de enero del próximo año.
Esta nueva temporada estará centrará en la confrontación final entre Espartaco (Liam McIntyre) y Marco Licinio Craso (Simon Merrells), el hombre elegido por el Senado de Roma para aplastar la rebelión de esclavos. En Spartacus: War of the Damned también aparecerá un joven Cayo Julio César al que dará vida el actor australiano Todd Lasance.
Con Spartacus: War of the Damned se pondrá fin a la serie que puso en el mapa al canal Starz y cuya producción se vió trágicamente retrasada tras su primera temporada después de la enfermedad y el posterior fallecimiento de Andy Whitfield, que interpretó al legendario gladiador tracio en Spartacus: Blood and Sand.
Fuente: TVLine.