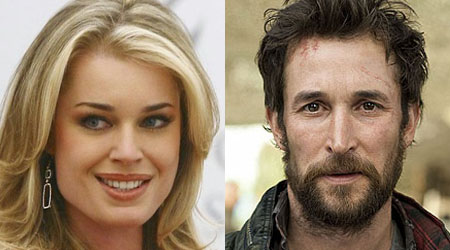 El canal por cable TNT ha dado luz verde a la producción de la primera temporada de The Librarians, una nueva serie que servirá como secuela de la franquicia El bibliotecario (The Librarian), protagonizada por Noah Wyle, formada por los telefilms En busca de la lanza perdida, El mapa del Rey Salomón y La maldición del Cáliz de Judas.
The Librarians continuará la historia de las películas en las que una organización secreta localizado bajo la biblioteca del Metropolitan encargada de recuperar y proteger poderosas reliquias. Rebecca Romijn (King & Maxwell) será la protagonista de esta nueva serie en la que interpretará el papel de Eve Baird, un agente antiterrorista encargada de proteger a los bibliotecarios en sus misiones.
Noah Wyle retomará el papel de Flynn Carsen aunque no será el personaje principal ya que se encuentra inmerso en el rodaje de la cuarta temporada de Falling Skies, otra de las series del canal TNT. También forman parte del reparto de The Librarians Christian Kane (Leverage), Lindy Booth (Copper), John Kim (Neighbors), Matt Frewer (Orphan Black) y John Larroquette (Deception).
Fuente: EW.