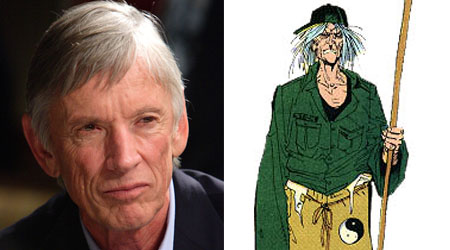 El veterano actor Scott Glenn, que ha aperecido en cintas como El silencio de los corderos o El legado de Bourne, se ha unido al reparto de Daredevil, una de las nuevas series desarrolladas por Disney, propietaria de Marvel, y la compañía de contenidos en streaming Netflix.
Daredevil estará protagonizada por Charlie Cox en el papel de Matt Murdock, un joven abogado que lucha contra el crimen bajo la identidad secreta de Daredevil. Tras quedarse ciego al tratar de impedir un accidente, Matt vio como sus otros cuatro sentidos se desarrollaban hasta niveles sobrehumanos, lo que unido a su entrenamiento en artes marciales le llevó a enfundarse el traje de Daredevil para vengar la muerte de su padre boxeador a manos de unos mafiosos. Scott Glenn, al que este año hemos podido ver en The Leftovers, interpretará el papel de Stick, un misterioso experto en artes marciales que se encargará del entrenamiento del joven Matt Murdock.
Además de Daredevil, Netflix lanzará otras tres series basadas en los personajes de Jessica Jones (una detective con superpoderes), Iron Fist (un maestro en artes marciales) y Luke Cage (un ex-convicto con una fuerza sobrehumana). Las cuatro series convergerán finalmente en una miniserie que llevará por título The Defenders en el que se cruzarán los caminos de sus respectivos protagonistas.
Fuente: Marvel.