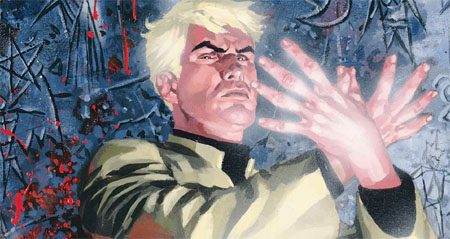 A tan solo unos días del estreno de Gotham, la Fox ha puesto en marcha otro proyecto relacionado con el mundo del cómic. La cadena ha dado luz verde a la producción del piloto de Lucifer, adaptación del cómic del mismo nombre escrita y producida por Tom Kapinos, creador de Californication.
Lucifer, que surgió como uno de los spin-offs de la aclamada obra The Sandman creada por Neil Gaiman, cuenta como el ángel caido Lucifer, hastiado de ejercer como señor del infierno, decide abandonar su puesto y retirarse a la Tierra, más concretamente a la ciudad de Los Ángeles, donde abre y regenta un piano bar llamado Lux.
Parece que las adaptaciones de cómic están de moda, ya que a las ya en antena como Arrow o The Walking Dead, hay en marcha otros muchos proyectos relacionados con el noveno arte como las ya anunciadas Flash o Daredevil o las largamente esperadas adaptaciones de Predicador o 100 Balas.
Fuente: Deadline.