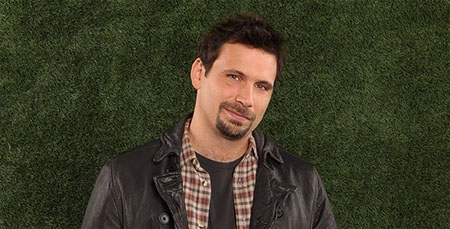 El actor Jeremy Sisto, protagonista de la comedia recientemente cancelada Suburgatory, es la última incorporación al reparto de The Returned, adaptación americana de la aclamada serie francesa Les Revenants que podremos ver próximamente en el canal por cable A&E.
The Returned, cuya primera temporada se compondrá de un total de 10 episodios, se centra en una pequeña ciudad que se ve conmocionada cuando un día un grupo de personas que habían fallecido en distintas épocas vuelven a la vida exactamente con el mismo aspecto que tenían cuando murieron y sin ningún recuerdo de lo que ocurrió. Jeremy Sisto interpretará el papel de Peter, un psicólogo que ha estado ayudando a la comunidad dirigiendo un grupo de apoyo para superar el duelo por seres queridos.
La incorporación de Jeremy Sisto al reparto de The Returned se une a las ya anunciadas de Mark Pellegrino, al que muchos siempre recordaremos por su papel en Perdidos, que interpretará a Jack, el padre de Lena y Camille, dos gemelas que fallecieron en el accidente del autobús escolar hace cuatro años y que ahora se encuentran entre los que han regresado; Sophie Lowe, la protagonista de Once Upon a Time in Wonderland, que dará vida a una de las hijas de Jack, el personaje que interpretará , que vuelven a la vida ; Kevin Alejandro, al que recientemente hemos podido ver en Arrow, interpretará el papel de Tommy Moran, el sheriff de la pequeña localidad; y Mat Vairo, al que hemos podido ver en Revolution, que interpretará a Simon, un músico que regresa después de llevar 10 años muerto.
Fuente: TV Line.