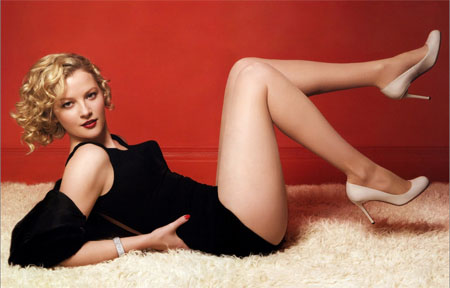 La actriz Gretchen Mol se ha unido al reparto de Boardwalk Empire, la nueva serie de la HBO cuyo piloto ha sido dirigido por Martin Scorsese.
La serie está basada en el libro Boardwalk Empire: The Birth, High Times, and Corruption of Atlantic City de Nelson Johnson y narra la historia de Nucky Thompson (Steve Buscemi), un traficante de alcohol que imponía su ley en Atlantic City durante la ley seca.
Junto a Steve Buscemi, también forman parte del casting de Boardwalk Empire Michael Pitt como Jimmy Darmody, un joven veterano de la Primera Guerra Mundial que trabaja para Nucky Thompson; Kelly MacDonald como Margaret, una joven irlandesa que se casa con el hombre equivocado para escapar de casa de sus padres; y Michael Shannon que interpretará el papel de Van Alden, un agente del Departamento del Tesoro.
Gretchen Mol dará vida a Gillian, una corista. Este papel supone la vuelta de Mol a la televisión después del fracaso que supuso el remake americano de Life on Mars, en el que la actriz interpretaba el papel de Annie Norris.