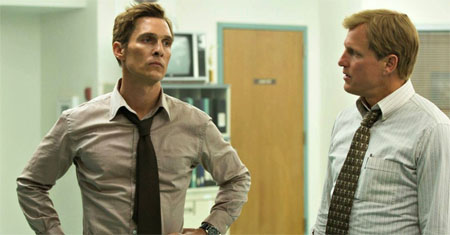 El pasado fin de semana tuvo lugar la ceremonia de entrega de la 67ª edición de los WGA Awards, los premios que concende anualmente el sindicato de guionistas o Writers Guild of America.
Los premios a las mejores series de televisión han ido a parar a True Detective, que se ha llevado el galardón en la categoría de mejor drama y mejor nueva serie; y Louie, que ha sido premiada como mejor comedia. Por otra parte, el premio al mejor episodio dramático ha ido a parar a The Good Wife por el episodio "The Last Call". "So Did the Fat Lady", de Louie, fue considerado el mejor episodio de comedia.
En miniseries o películas hechas para televisión, no ha habido ninguna sorpresa ya que las claras favoritas Deliverance Creek y Olive Kitteridge se hicieron con los premios a mejor producción original y adaptada, respectivamente.