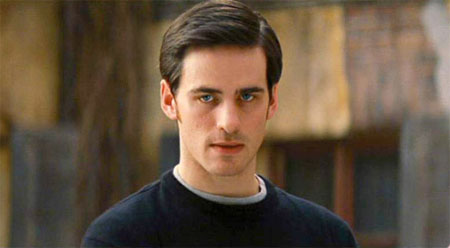 El actor irlandés Colin O'Donoghue, al que pudimos ver en un pequeño papel en The Tudors, es la nueva incorporación al reparto de Once Upon a Time, la serie de la ABC protagonizada por Jennifer Morrison (House).
Colin O'Donoghue aparecerá en la segunda temporada de Once Upon a Time dando vida al Capitán Garfio, un apuesto y temible pirata que nunca se echa atrás en el combate si hay buen botín de por medio.
Junto a la incorporación de Colin O'Donoghue también se ha anunciado la de Michael Raymond-James, actor al que hemos podido ver en series como True Blood o The Walking Dead, aunque en este caso no se ha desvelado el papel que interpretará.
Ambas incorporaciones al reparto de la segunda temporada de Once Upon a Time se unen a las ya anunciadas de Julian Morris, que interpretará el papel del Príncipe Phillip; Sinqua Walls, que dará vida a Sir Lancelot, un antiguo caballero que sobrevive como mercenario después de ser expulsado de la corte del Rey Arturo; Sarah Bolger, que interpretará a la Bella Durmiente; y Jamie Chung, que dará vida a Mulan, una valiente joven que se hace pasar por un hombre para sustituir a su padre como soldado en el ejército imperial chino.
Fuente: TVLine.