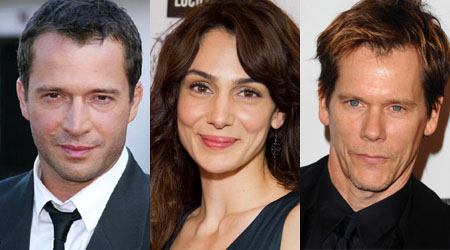 La actriz Annie Parisse, a la que hemos podido ver en series como Rubicon o Person of Interest, se he unido al reparto de The Following, la nueva serie de la Fox creada por Kevin Williamson, guionista de cintas como Scream o Sé lo que hicisteis el último verano y de series como The Vampire Diaries.
The Following está protagonizada por Kevin Bacon en el papel de un experto en la elaboración de perfiles criminales del FBI retirado que vuelve al trabajo para intentar capturar a Joe Carroll, un asesino en serie interpretado por James Purefoy que trata de crear un culto alrededor de sus crímenes a través de internet.
Annie Parisse interpretará el papel de Debra Parker, una agente especial del FBI especialista en sectas que es puesta al frente del equipo encargado de capturar a Carroll. Annie Parisse sustituye a la actriz canadiense Jeananne Goosen (Alcatraz) que interpretó este papel en el piloto presentado a la Fox.